This page will be updated periodically with a top five list of the most popular comics/graphic novels in class.
September 2019
1. Spaceboy – The Spaceboy series by Stephen Mccranie has been a huge success in my new class with the first three volumes constantly being borrowed and children begging me to buy the next installments. A story full of important messages about friendship, growing up and navigating difficult situations.
2. Moon Girl and Devil Dinosaur – This all age series from Marvel has been another smash hit in my new class. With a strong willed female and a chaotic dinosaur sidekick the book appeals to a wide audience not just superhero fans.
3. Glitch – Glitch contains lots of important messages about friendship and problem solving. The book is based around a computer game which means it has appealed to some of the less enthusiastic readers who use consoles as an excuse not to read.
4. Mr Wolf's Class – With the third book arriving at the start of September this series is still proving popular across KS2, I've yet to find a student who doesn't love it.
5. Mighty Jack – Another book that remains popular with everyone who reads it. Mighty Jack is a fast paced adventure that has just become even more popular due to it's crossover book with Zita the Spacegirl.
6. Smile – Raina Telgemeier still reigns supreme as the master of graphic novels in KS2. Her work is never on the shelf in my classroom, Smile was voted the best out of all her books by my class but the others are never far behind. Easily relatable and full of drama and humour it appeals to anyone who takes the time to read it.
March 2019
1. Phoebe and her Unicorn – This is a hugely popular series of books in my class that is starting to become beloved further down the school as well. The lighthearted adventures  and imaginative stories hook readers in straight away.
2. Smile – If you don't know about this book already and you teach in years 5 or 6 then beg your school to get a copy immediately. This book is permanently being read in our school with some children re reading it multiple times.
3. Akissi – This is a recent addition to my classroom but it has been very popular already. Comprised of short stories that show the title character getting into lots of different mischief and then inevitably being caught out by her parents or brother.
4. Sisters – Another Rain Telgemeier book that engages readers brilliantly. Just like Smile children adore this book and often reread it every month or two. Another must have for years 5/6 thanks to its interesting and relatable story.
5. Cardboard Kingdom – This book is becoming my must recommend for anyone in year 5 and 6. So many of the stories showcase important issues that children may be suffering with at home or encounter during their life, the topics are dealt with in a sensible and sensitive way. Not only does this create a fantastic story to follow but could also help some children who aren't confident enough to talk to someone about their struggles.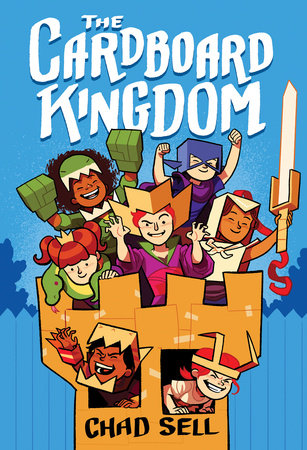 January 2019
1. Phoebe and her Unicorn – The unicorn obsession in my class led to this book being purchased and since it arrived it has attracted a range of fans in the class. The book is part of a 9 book series and children love it thanks to the engaging stories and relatable characters.
2. Mr Wolf's class – Recently listed as one of the best all age graphic novels from 2018 this book has been constantly borrowed from my shelves in January. The relatable story and short dialogue make it especially appealing to less confident readers.
3. Cardboard Kingdom – This book covers so many important topics but in a colourful and creative way. Full of vibrant illustrations and a range of different characters to engage with the book discusses lots of problems that children go through every day and shows them ways they can be dealt with.
4. Ghosts – Raina Telgemeier remains a firm favourite in my class and the school as a whole. Her story about a family that moves is heartfelt, funny and magical all at the same time.
5. Dogman – Dogman is often seen as a book aimed at younger children but it has been hugely popular in year 6. With its light-hearted stories and unpolished approach children find the book easy to engage with and it is perfect to re read when they don't know what to read next.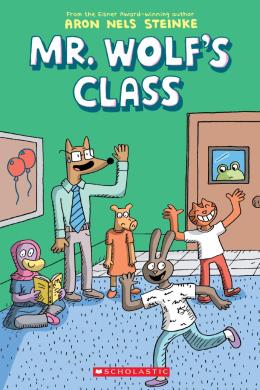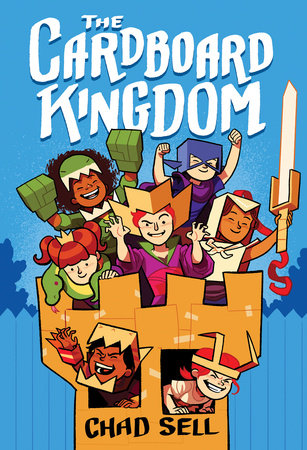 October/November 2018
1. Amulet – This series of books is becoming increasingly popular across the school but especially in year 6. If your students are looking for adventure and mystery then this is the series for them.
2. Bone – A lot of my class have only just started to explore the universe of Bone but already they are hooked by the adventurous story and exploits of the Bone cousins.
3. Smile – This book is so popular with both boys and girls thanks to the easily relatable content and story. I have yet to meet a child who has read this and hasn't loved it.
4. Dogman – Written by Dav Pilkey of Captain Underpants fame this series of books is often loved in years 3 and 4 but don't underestimate the appeal of it to year 6 who have been moaning constantly that I don't own the whole series!
5. Ghosts – The second Raina Telgemeier entry (sisters was number 6 in the class vote as well) has only just made it into the classroom but it has been immediately successful. A beautifully illustrated tale of responsibility, fear, resilience and belief that reminds the reader never to give up when faced with a problem.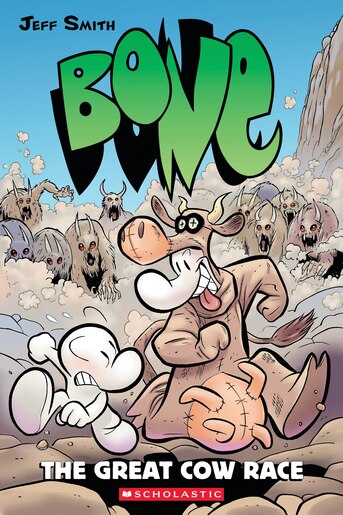 September 2018
Drama – Raina Telgemeier is one of the most popular authors in my class thanks to Smile, Sisters, The Baby-sitters club and Drama. Ideal for KS2 thanks to the realistic stories and easily relatable characters, all of her books have gone down a storm.
Amulet – This series of books is phenomenal. All of the children who seem to hate reading or can't be bothered find this series so captivating that they refuse to stop at book one, the only possible down side is the waiting list you will have for it.
Bone – My new class have been slower to take to the brilliant series by Jeff Smith but they are starting to engage with the adventurous and often comical story that whisks them away to another world.
Nimona – With a fierce shape shifting female in the lead role this book is not only an excellent action story but it also shows that females are more than capable of fighting. Full of drama, action, comedy and emotion this story is well worth a read.
Roller Girl – This is starting to gain popularity in the class thanks to its' brilliant story. Easy to relate to and full of interesting characters, this is a great book about female adolescence and the problems that come when moving up to secondary/ high school.
August 2018
Bone – Jeff Smith fever swept my classroom after I picked up the first Bone book and informed my class of how much I enjoyed it. Within a few days there was a list of children waiting to get their hands on the next book in the series so they could carry on the magical tale.
Mighty Jack – This book turned a child in my class who happily informed me how much he hated reading into an avid enthusiast who actually refused to do anything until he has finished the book. The action packed story and beautiful illustrations help entice readers.
Hilda and the Troll– The Hilda series of books are full of imagination and creativity that makes them incredibly popular with all children. I found the boys in my class adored them and would re read them continously through the year.
Amulet – When I first purchased Amulet book one I never knew how much it would change the reading attitude of so many children. A dramatic start and adventurous story line make this book engaging from start to finish. This book was so popular that their teacher the next year had to buy the rest so they could find out what else happened.
Axe cop – A divisive comic that features story ideas created by a five year old. These simple and action packed ideas made this book a hit with many although the first issue is black and white which some children struggled with compared to the colour versions later on.